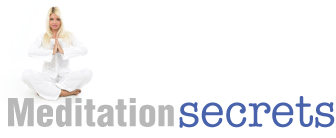 Privacy
If users have questions or concerns regarding this statement, they should first contact NewThoughtsNow via the contact information provided at the end of this statement.
Information Collection
NewThoughtsNow is the sole owner of the information collected on www.EasyMeditationSecrets.com
Customer Orders
We request information from the user on our order form. A user must provide contact information such as name, email, and shipping address and financial information such as credit card number and expiration date. This information is used for billing purposes and to fill customers' orders. If we have trouble processing an order, the information is used to contact the user. For processing of payments, NewThoughtsNow uses the services of American Express, Discover, MasterCard, Visa and PayPal. Each of these parties its own guidelines for collecting and managing customer profile information. To view your Credit card merchant's privacy policies and statements, refer to the contact information on the reverse of your card.
Cookies
A cookie is a piece of data stored on the user's computer tied to information about the user. Usage of a cookie is in no way linked to any personally identifiable information while on our site. We use both session ID cookies and persistent cookies. For the session ID cookie, once users close the browser, the cookie simply terminates. A persistent cookie is a small text file stored on the user's hard drive for an extended period of time. Persistent cookies can be removed by following Internet browser help file directions.
Third-Party Advertising
NewThoughtsNow does not use third-party advertising on its Web site.
Log Files
Like most standard Web site servers we use log files. This includes internet protocol (IP) addresses, browser type, internet service provider (ISP), referring/ exit pages, platform type, date/time stamp, and number of clicks to analyze trends, administer the site, track user's movement in the aggregate, and gather broad, aggregate demographic information.
Customer Service
We communicate with users on a regular basis to provide requested services and in regards to issues relating to their account we reply via email or phone, in accordance with the users' wishes.
Legal Disclaimer
Though we make every effort to preserve user privacy, we may need to disclose personal information when required by law wherein we have a good-faith belief that such action is necessary to comply with a current judicial proceeding, a court order, or legal process served on our Web site.
Aggregate Information (non-personally identifiable)
We do not share aggregated demographic information with our partners and advertisers.
Third-Party Advertisers
We do not share any data with third-party advertisers
Security
This Web site takes every precaution to protect our users' information. When users submit sensitive information via the Web site, their information is protected both on- and off- line.
When our order form asks users to enter sensitive information such as credit card number, that information is encrypted and is protected with the best encryption software in the industry - SSL. While on a secure page, such as our order form, the icon on the bottom right of Web browsers such as Netscape Navigator and Microsoft Internet Explorer becomes locked, as opposed to un-locked or open, when users are just 'surfing'.
While we use SSL encryption to protect sensitive information on-line, we also do everything in our power to protect user-information off-line. All of our users' information, not just the sensitive information mentioned above, is restricted within our offices. Only employees who need the information to perform a specific job, for example, our customer service representatives, are granted access to personally identifiable information.
Notification of Changes
If we decide to change our privacy policy, we will post those changes to this privacy statement, the homepage, and other places we deem appropriate so our users are always aware of what information we collect, how we use it, and under what circumstances, if any, we disclose it. We will use information in accordance with the privacy policy under which the information was collected.
If you have any questions or suggestions regarding our privacy policy, please contact us:
NewThoughtsNow LLC
Tel: +1 314-616-7979
Email: ntnwebsite@yahoo.com

Neither EasyMeditationSecrets, LLC nor this website have any affiliation with Apple, Inc. All Trademarks depicted are the property of their respective owner(s), including iPod, which is the property of Apple, Inc. Product designs, specifications, colors and availability and shipping rates are subject to change without notice.